Sabih Khan Promoted to Apple's Senior Vice President of Operations
2019-06-28
245
Posted by 3uTools
In a move late on Thursday afternoon, Apple announced that long-time executive Sabih Khan has been promoted to the company's executive team as senior vice president of operations.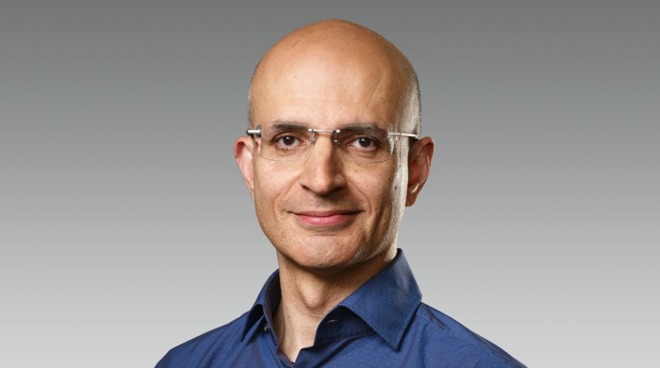 Khan earned bachelor's degrees in Economics and Mechanical Engineering from Tufts University and a master's degree in Mechanical Engineering from Rensselaer Polytechnic Institute. He worked as an applications development engineer and key account technical leader at GE Plastics, prior to joining Apple in 1995.

"Sabih leads our Ops team with heart," said Apple CEO Tim Cook regarding the move. "He and his entire worldwide team are committed to delivering unmatched experiences to our customers, treating workers everywhere with dignity and respect, and protecting the environment for future generations."

Apple notes that Khan is in charge of the team that developed a new alloy that enables the use of 100% recycled aluminum in the MacBook Air and Mac mini. Furthermore, the operations department is the division spearheading supplier partnerships for "green" manufacturing.

According to Apple, Khan is responsible for "ensuring product quality and overseeing planning, procurement, manufacturing, logistics and product fulfillment functions." Khan's role is most similar to Tim Cook's role, prior to Cook's ascendance to Apple's CEO.

Khan continues to report to Jeff Williams, Apple's chief operating officer.

"I've been privileged to work with Sabih for more than 20 years, and you won't find a more talented operations executive anywhere on the planet," said Williams. "He is a world-class leader and collaborator, and I have no doubt that he will be the best leader of the Ops team in Apple's history."
Source: Appleinsider
Related Articles

Apple Still Signing iOS 11.3 Beta 5/6, Downgrade to It to Jailbreak Your iPhone Backup Your iOS Device When It's Disabled or in Password in Normal Mode ICCID Activation Bug can Factory Unlock Any iPhone with a Turbo SIM How to Download Apple's Official iOS IPSW with One Simple Step? PanGu Won't Release iOS 10.3.1 jailbreak Tool? iPhone X to be Available in New "Blush Gold" Color on Jan, 2018 Apple iPhone 7 Plus with Leaked Photos and iPhone 7's Packaging Box Is that An iPhone 8 in Tim Cook's Pocket?