Here is Ming-Chi Kuo's Full List of iPhone 8 Predictions
2017-07-04
1412
Posted by 3uTools
KGI Securities analyst Ming-Chi Kuo today made ten predictions related to the 2017 debut of the "iPhone 8," "iPhone 7s," and "iPhone 7s Plus," which are expected to be announced in September and launch sometime afterwards.

Kuo's predictions today largely fall in line with all the rumors we've been hearing about the 2017 iPhones over the past few months, with a few new tidbits that suggest the iPhone 8 will be industry-leading in terms of its edge-to-edge design, come in limited color options, and that Apple may be removing Touch ID completely from the OLED smartphone.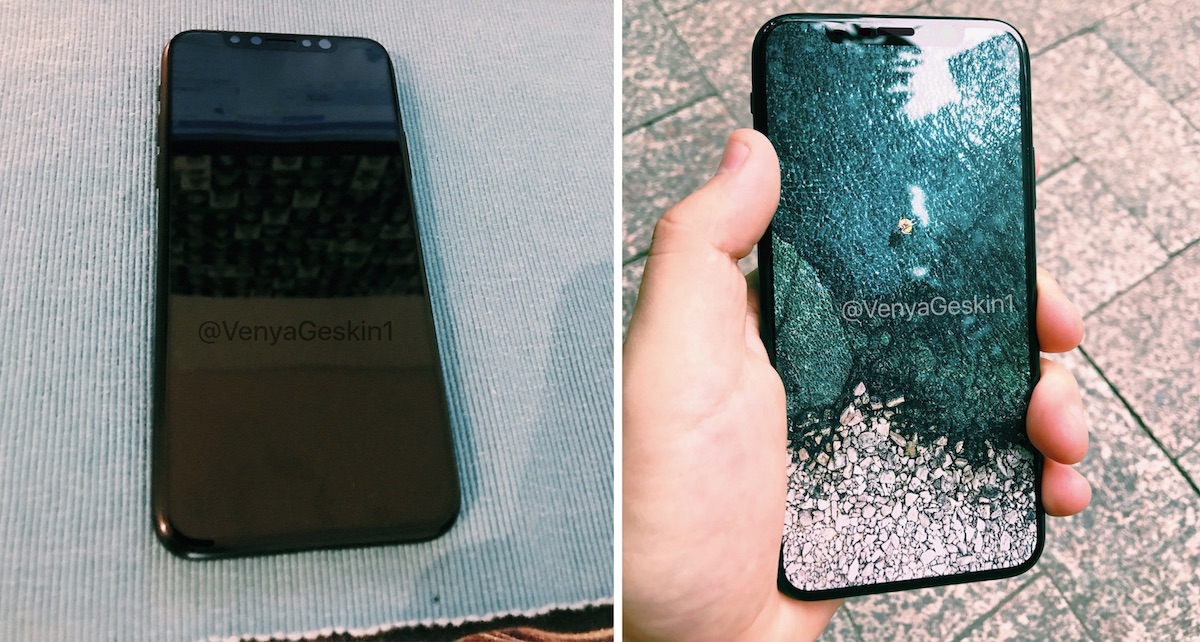 Kuo's new predictions also continue to corroborate the iPhone 8's lack of a physical Home button, but he goes on to state that Touch ID will not be incorporated into the OLED smartphone's display. The analyst didn't provide any mention of Touch ID moving elsewhere on the iPhone 8, like the back of the device or lock button as has been previously rumored and largely debunked.

Kuo instead referenced advanced features like "3D sensing for facial recognition," suggesting Apple is ready to ditch Touch ID completely for a new form of biometric security. The analyst said that Apple is still facing technical challenges with implementing Touch ID into a full-screen front-facing display.
Here's Kuo's full list of iPhone 8 predictions:

1: Apple will roll out three iPhone models in 2H17, including an all-new design 5.2" (or 5.8" depending on the definition of screen size in use) OLED iPhone & LCD models including 4.7" & 5.5" (front form factor design similar to current ones).

2: OLED iPhone will adopt full-screen design, with the highest screen-to-body ratio of any smartphone currently available worldwide (thanks to a notch display design); the OLED model will also come with a virtual Home button, though the button will not support fingerprint recognition.

3: OLED iPhone will support 3D sensing for facial recognition & improved selfie quality.

4: OLED iPhone & 5.5" LCD iPhone will both come with DRAM capacity of 3GB (for dual-camera requirements), while 4.7" version will only use 2GB DRAM (for only single camera).

5: Three new models will all come with 64GB and 256GB storage options.

6: All three new models will have a Lightning port; however, there will be an embedded USB-C power delivery IC for higher charging efficiency.

7: The output power of the receiver & speaker of OLED iPhone will be more consistent to create better stereo effects.

8: To maintain its boutique image, we think the OLED version will offer fewer options for casing colors than LCD iPhone models.

9: We predict October-November & August-September as production ramp-up schedules of OLED iPhone & LCD iPhone, respectively. "For optimized promotional effect, we think Apple may unveil the three models simultaneously in September, though the launch date of the OLED version may trail that of LCD models, and supply tightness may not improve before 1H18."

10: We forecast shipments of the three new models in 2017F will be 80-85mn units, with an equal split between OLED & LCD versions.
Another new tidbit includes Kuo's belief that the iPhone 8 will come in fewer color options than the iPhone 7s and iPhone 7s Plus, which the analyst said will help Apple maintain the OLED iPhone's "boutique image."

Otherwise, Kuo's predictions fall in line with previous reports we've seen on the 2017 iPhones, including 64GB and 256GB storage capacities, 3GB of RAM for iPhone 8 and iPhone 7s Plus and 2GB of RAM for iPhone 7s, and a Lightning port with the addition of USB-C Power Delivery for faster charging.

Kuo still believes that all iPhones will be revealed in September, but the iPhone 8 will see a wide availability well after the LCD models thanks to a later production ramp-up schedule. In May, Kuo predicted that a "worst case scenario" is also possible, where "severe supply shortages" will persist throughout 2017 for users looking to get their hands on iPhone 8, with supply tightness not improving until the first quarter of 2018.
Source: macrumors
Related Articles

Is that An iPhone 8 in Tim Cook's Pocket? App for iOS Allows the Apple iPhone 7 Plus to Copy the Black Portrait Lighting Background Wall Street Journal: Apple Jony Ive Hopes iPhone 8 to Be Like a Piece of Glass An iPhone Costs Hundreds of Dollars But Its Raw Material Costs Just Over $1 What to Expect From Apple in 2017 ? ​How to Watch Apple Event Live? This is How the First Phone With a Fingerprint Sensor Under the Display Works Apple's iPhone 8 Plus and iPhone X have Superior Battery Life over Samsung's new Galaxy S9