Apple Releases Second Betas of iOS 14.3 and iPadOS 14.3 to Developers and Public Beta Testers
2020-11-18
451
Posted by 3uTools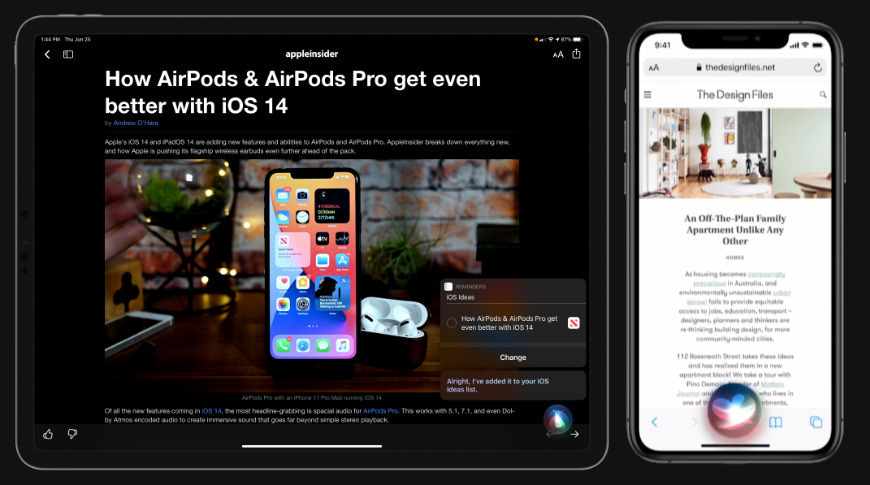 Apple has moved onto a new generation of betas, with the second developer builds of iOS 14.3 and iPadOS 14.3 now available for testing.
The latest betas and configuration profiles can be downloaded from the Apple Developer Center, with subsequent changes available as over-the-air updates on enrolled devices.
The second round follows the release of the first generation, issued by Apple on November 12.
The first beta for iOS 14.3 introduced support for Apple ProRAW, its new image format that combines computational photography benefits with those of shooting in RAW. A new video about an updated pairing interface in the Find My app was discovered, including a glyph that could represent the AirPods Studio.
For HomeKit, it changes how it handles updates for accessories, while other changes involved App Clips, default search options, Cardio Fitness categories in the Health app, Shortcut wallpaper updates, and behind-the-scenes support for the PlayStation 5 DualSense controller.
The previous betas for iOS 14.2 and iPadOS 14.2 underwent five developer beta cycles, including the Release Candidate versions issued on October 30. The first beta release for each shipped on September 17, making the total beta testing period duration around a month and a half.
Both iOS 14.2 and iPadOS 14.2 largely focused on Control Center changes, including a new Shazam icon, a "people detection" element to Magnifier, and an updated Now Playing screen. Other changes include a new Apple Watch app icon, Home app icon updates, and new emoji under Unicode 13.
Later builds included new wallpapers, while the RC version added optimized AirPods charging and support for the MagSafe leather sleeve for the iPhone 12.
AppleInsider, and Apple itself, strongly suggest users avoid installing betas on to "mission-critical" or primary devices, due to the potential for data loss or other issues. It is instead recommended to install betas onto secondary or non-essential devices, and to ensure there are sufficient backups of important data beforehand.
Source: Appleinsider

Related Articles

Apple Removes iCloud Activation Lock Status Tool From Website macOS High Sierra 10.13.2 Beta 4 Now Available Alibaba Pandora Lab Jailbreaks iOS 11.2 Successfully Rumor: Apple Blocks Activation on iOS 9.0-9.3.5 Firmware Apple Releases macOS Catalina With Find My, Screen Time, and No More iTunes Qihoo 360 Vulcan Team has Achieved iOS 11.3 Jailbreak Apple Still Signing iOS 11.3 Beta 5/6, Downgrade to It to Jailbreak Your iPhone iOS 11.2.2 Jailbreak With Electra Might Be Possible, Here's What You Need To Know